Xavier Law School, located in the pristine green of sub-urban Bhubaneswar, is an initiative to educate, train and develop preciously talented young persons to socially responsible law professionals. Xavier Law School imbibes academic excellence through a commitment to rigorous teaching, scholarly research and innovative application of knowledge. As a part of the innovation, Xavier Law School is equipped with digitally enabled modern Moot Court Hall, best of the class e-resources through e-Pathsala initiative and a collection of legal classics/books/journals to facilitate capacity building among students.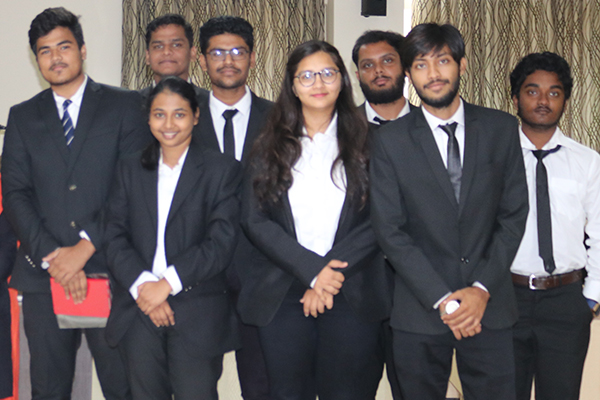 With the motto to be one of the premier law schools in India, Xavier Law School is the first of its kind, in terms of facility & in teaching capacity building. Currently, the school offers 5 year integrated BA LLB (H) & BBA LLB (H) programs at the undergraduate level. These above academic programmes are recognized and approved by the Bar Council of India.
BA LLB is an abbreviated version of the popular integrated Bachelor of Law course at undergraduate level. This course B.A. LLB (H) is an integrated course of a degree in bachelor's in arts. The duration of the programme is five years and the eligibility to apply for this is 10+2.
B.B.A LLB (Hons) is the course which is offered widely throughout India in all leading law facilitating colleges and universities. The B.B.A LLB (H) provides for bachelor's degree in business administration as well as law.
ADR committee of XLS is being inaugarated on 22nd September. The Chief Guest […]
One of Our Student Ms. Shuvangi Das from the 1st Semester has been […]
To Teachers Day is celebrated all across India every year on 5th Sept. […]
What's happening on campus